Posted on July 1st, 2013 by B. Hobbs
This post is sticky'd to the top, check below for more new music all day!
The dCc takeover at ThaFixx.com continues with a brand new mixtape from Dallas Most Dangerous Super Group. "Fuck A Co-Sign" features all new music from Tum Tum, Lil Man, Quint Foxx, Lil Ronnie, and Womack mixed by DJ Q and hosted by DJ Tuss.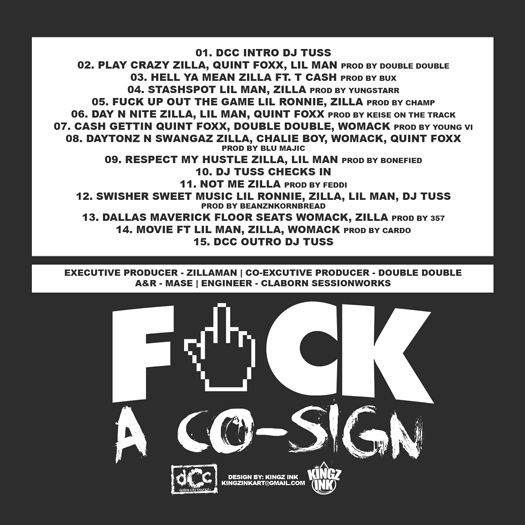 Tweet