Posted on November 6th, 2013 by B. Hobbs
" Part poet, part lyrical dream weaver; for Houston native OneHunnidt, pain can be seen as a driving force behind the most brilliant of artists. Initially beginning as a gifted poet, it would be the death of his younger brother that would forever alter his path (Onehunnidt's brother "Jj" was killed in a shooting in Houston February 2010 and was mentioned on Drake's hit single "Miss Me" featuring Lil Wayne in the line, "Forever in our Hearts. Jj, love ya boy") ; as he instead began turning his prose into rhymes, resulting in the therapeutic Keep it 100; a poignant project chronicling the demise of a poet and the birth of an artist.
Today, OneHunnidt is fueled purely by confidence and ambition; the tragedy that spawned his first project giving way to reveal a talented, driven and lyrically impressive young artist. Having found his niche, he has gone on to win a number of accolades, including that of "Best Solo Rapper" and "Best Mixtape" at the 2012 Houston Press Music Awards. In a deep pool of talent within his home town, he easily remains afloat both for his lyrical capabilities, as well as his brash honesty.
Explains OneHunnidt, "I'm from the South where "Keep it 100" is a phrase that is often used. It means to be 100% open and honest, true to your word. I pride myself on being able to remain myself and reflecting real life into my music." Now his goal is to turn his critical acclaim into musical eminence. Armed with an arsenal of musical tools, he's very new to the game but already easily one of the leaders on a ladder of Houston artists vying for success."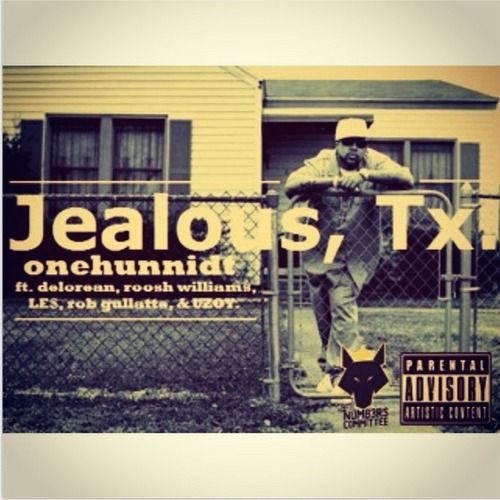 Tweet