Posted on July 29th, 2013 by B. Hobbs
"Southern Hospitality teams up with our good friends at Tha Fixx to bring you 'Texas Club Music Vol. 1′, a collection of all the biggest and best club anthems from the great state of Texas – mixed and compiled by Rob Pursey, Davey Boy Smith and B. Hobbs.
For years, Texas has been one of our go-to places for the finest in slow, loud and banging rap to vibe and ride out to.
In 2013 though, and for the last few years, the Lone Star State has become something of an alternate epicentre to the ATL-dominated southern US club scene, thanks to some truly uninhibited music that often manages to find the perfect balance between gleeful and aggressive, resulting in some of the most exhilarating rap anthems we've heard in years.
The tremors are being felt far beyond TX state lines though: it's local common knowledge that Brook Gang Music's 'Pop That Pussy' was the blueprint for French Montana's smash single; Dallas rap duo Yung Nation (whose Shawty Wassup Remix EP we just released) were snapped up by NY-based major-indie eOne Music, while Beat King is obsessed over by hip-hop and electronic DJs from Houston to Brussels thanks in part to his set-stealing monster of a single 'Throw Dat Ahh', which kicks off the mixtape."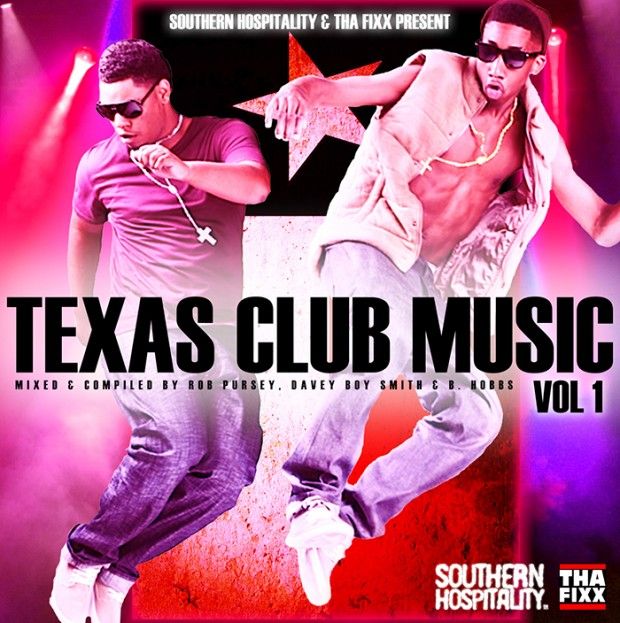 01. Throw Dat Ahh – Beat King feat. DJ Chose
02. 3rd Level – DJ Chose
03. Shawty Wassup – Yung Nation
04. T.I.T.S. (Two In The Shirt) – G-Seven feat. Dorrough Music
05. Strippin – Mr Wired Up feat. Fat Pimp & Sherro
06. Don't Stop – T-Wayne feat. Beat King
07. W.T.H. – Prime Time Click (Dorrough Music, Yung Nation & Ace Boogie B)
08. U Ain't Bout Dat Life – Beat King feat. Rai P, P. Wood & Queen
09. Pop That Pussy – Brook Gang Music
10. Wurk Wurk Don't Stop – Yung Nation
11. Basic Bitch – Sharionna feat. DJ Chose & Qu
12. Twerked Out – Theazy feat. Beatking, Rai P & DJ Chose
13. Family Hating – Lil Dust
14. Stop Cuffin – D. Carter feat. Beat King & Nunu
15. Doin Extra – Sherro feat. Mr. 380 & Q-Dog
16. I Can Be A Freak – Supastaar feat. DJ Chose
17. Roll Me Up – Fat Pimp
18. Skirt – Mr Wired Up feat. Yung Bree & DJ Chose
19. Strip Club – Boston George feat. Boo Rossini
20. Is That Pussy Mine – DJ Chose
Bonus: Play This In The Club – Lil Tony
Tweet